At this stage, online trading is growing to become the most generic choice of people for making money as desired. However, it includes some risk in it. For a successful trading career, one must know appropriate tricks and techniques to reduce possible losses or risks associated with it. Not knowing the best strategies for trading does not guarantee a loss, but it will definitely let you trades eat up your long time collected profits. Like every other earning method, trading also needs lots of planning and strategies which needs to be implemented to gather consistency in their income graph.
There have been statistics showing that about 92% of amateur traders who strive to earn up to their expectations, end up losing trades and giving up at the very next stage. So, once you are ready with your trading account, funded them with the required amount, what's next?
Here are the few reasons why amateur traders lose in their first 3-4 months of trading, and this results in them ending up from trading. The most common mistakes which can be avoided are mentioned below.
1. Not regulated broker
There are several brokers in the market which are just eager to welcome you into their trap and you will have no way out than to lose money. The issues are mostly while you are trying to withdraw funds after a good week or month of trading. This prime mistake can lead you to lose faith in this industry. So, choose a good broker depending on how much you want to invest in trading and which are available in your country.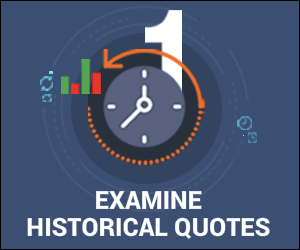 2. No Proper Planning
A diary or an excel sheet is what is most essential while keeping a track of how much you are earning in a day, in a week, in a month and of course in a year. There are basic mathematics involved in a chart which shows how much you can earn if you are starting off with a $100 account. Read this article for more info or mail us at optionsbin1@gmail.com to get an access to the excel sheet.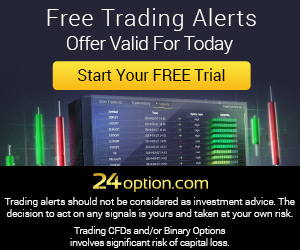 3. No Money Management
For a particular day of trading, a certain amount is allocated for the trades you take. This is because not every day is the same, but if a strategy works well for 80% of the time, it means you can expect one bad out of the 5 days in a week of trading. The problem lies here when people invest more than half of their account size in that single trade. So, what is the probability of reducing your balance to half? There is a 50% chance here. Fundamentally, a maximum of 20% of the account size should be invested on a particular day of trade. Now, re-calculate the chances of losing all your money if you lose the trade on that particular day.  Your answer will be a probability of 0.2. Choose wisely for which asset you want to trade, but you need to be wiser in choosing how much amount you want to place.
4. Trading Before Learning
Learning to trade is one of the longest journeys of education you might have ever dealt with. With a rush to start making money, amateurs tend to jump into the trading platform and see it as a lottery machine with a winning probability of 0.5. This needs to be replaced by trading under the guidance of a professional trader. To see a pool of traders teaching their trading skills for free, please ask on the facebook page using this link.
5. Unrealistic Expectation
Most of the pages show unrealistic numbers and promising you could earn millions within months and thousands within hours. This creates an expectation in your mind and you tend to think your trading platform to be a money making machine. There is never a penny without a logic or strategy or hard work. Legit sites do not show unrealistic expectations.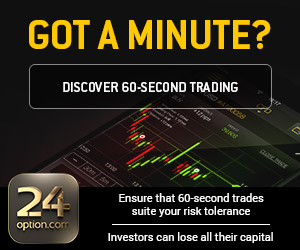 6. Trading On Mobile Devices
This feature is one of the best innovations ever made by this industry. But when it comes to people who are starting to trade, this is never a good option to trade on. Always use the desktop versions until you are not prompt with the trends and analysis regarding the charts. The possibility of human error to place a "call" instead of a "put" is more vulnerable while working with a mobile phone or a tablet. If you have your analysis on a different system, then you can opt for trading on the mobile apps.
7. Multiple Trades With Same Expiry Time
A trade is placed after a lot of analysis. If it is seen to be losing, it means the market is not behaving as expected. The major mistake an amateur makes is while they chase the trades expecting that their last entry will be a winner. But the reality is, they lose all the trades since the trade has already changed its direction. Restricting yourself to just a single entry will make you more profitable in the end.
Follow the seven points, you will never think of quitting as a trader. If you feel there is something missing in this article, please comment in the section below, else share the post with someone you know who is new to trading.